Strong Spas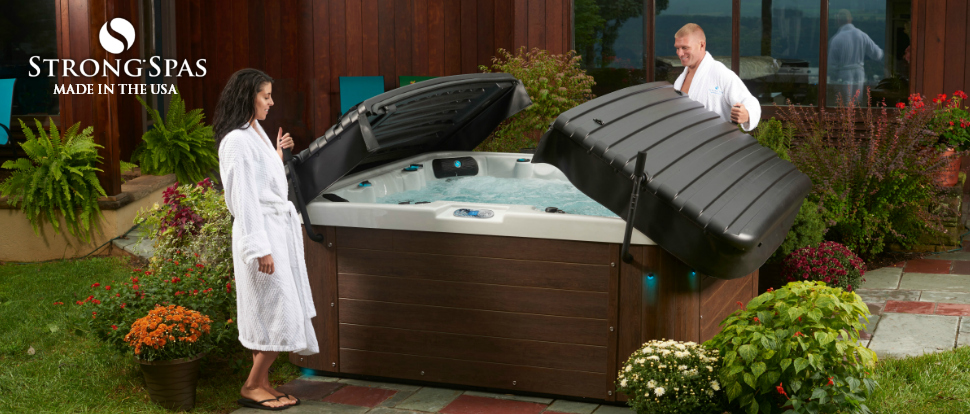 We have partnered with Strong Spas at our retail locations. Expertly crafted in Pennsylvania, experience the difference of their industry-leading and energy-efficient spa technology. Whether enjoying a relaxing moment alone, or with a group of loved ones, Strong Spas creates a luxuriously relaxing environment, designed for comfort and soothing hydrotherapy. Savor each moment as you submerge yourself in the quality and luxury of one of our many premium spas.
Our dedicated team would be happy to assist you in the purchasing process and explain why Strong Spas should be your brand of choice for ultimate relaxation. Take a look at the latest models below. Click here for financing options.
| | |
| --- | --- |
| Spa & Hot Tub Blog Articles | Strong Spas Product Information |
| | |
Contact Us
For more information, please visit any of our 3 stores or call us (store locations and phone number).